| | |
| --- | --- |
| Monday | 8:00am - 7:30pm |
| Tuesday | 8:00am - 7:30pm |
| Wednesday | 8:00am - 7:30pm |
| Thursday | 8:00am - 7:30pm |
| Friday | 8:00am - 7:30pm |
| Saturday | By Appointment |
| Sunday | By Appointment |
| | |
| --- | --- |
| Sexuality | Bi (Bisexual) |
| Gender | Female |
| Category | Escorts |
| Age | 28 |
| Height | 163cm |
| Weight | 60kg |
| Body | Average, Hour Glass, Slim |
| Bust | D Cup |
| Dress | Size 10 |
| Ethnicity | Caucasian, White |
| Eye Colour | Brown |
| For | Men, Women, Couples, Transsexuals, Disabled |
| Hair Colour | Brunette, Black Hair |
| In-Call / Out-Call | In-Call, Out-Call |
| Languages | English |
Ad ID 63920.
Updated November 30th, 2023.
Viewed 9903 times.
GFE 200/ Full 150 - 20m
🕒 Book Natalie - finally, a genuine Aussie woman, sensual sexy and flirty 🕒
From 9am till 8pm most days | Discreet / Private Apartment with Parking.
Short Notice & Advanced Bookings OK
No Fuss, Easy to book Just Call or SMS
Real Recent pics
All bookings Multiple shots/no rush
Natalie: 0413104004 Or Visit my website: Brisbane Escort Natalie Moore
Short Time 20m
Standard Full Service 150
Girlfriend Experience 200
Most popular
Standard Full Service - 30m 200
Toy Show Squirting - 30m 300
GFE - 30m 300 and 60m 500
Call or SMS 0413104004
**NEW EXPERIENCES: ESCORT SERVICES
Toy Show with Squirting 30 Minutes 300 | 1 Hour 450 | 1.5 Hours 600 | 2 Hours 800
*Just added Get wet, and experiene the hot and sexy Squirt - Squirting Experiene is back!
Movie Night + Full Service
For a more casual adult companionship encounter from 700, 2 Hours or see Rates section for more
Mistress Moore
Check out BDSM Domination services like Foot Fetish, Bondage Tease & Seduction, Discipline, CBT, Anal & Toys Training by Mistress Moore
Availability and Contact
Limited Daily Availability - Don't miss out, contact Natalie now.! follow or check on Twitter
Want a faster reply? Include service, time, & how long you want to stay in your SMS or Call me,
Keep trying if you haven't heard back - sorry if I cant answer or reply, right away.
You deserve a great start to your day, a passionate afternoon or an evening of intense connection... book with Natalie, you will love every moment🌟 Natalie: Your Perfect Australian Companion! Call or SMS 0413104004🌟
✨ Real & Recent Photos: all photos are of me and recent - or my google photo album by date taken, is a true representation of the way I will look when we meet. You won't be disappointed when you see me in person.
✨ 100% AUSTRALIAN: Natalie is a true Aussie beauty who knows how to charm and delight. Her captivating accent will seduce you.
✨ No Rush, Stay & Play: There's no need to rush— so relax, unwind, and indulge in the full booking time without any pressure to leave if you still have time left.
✨ NO ADVANCED BOOKING REQUIRED: if available now, There's no need for complicated booking processes. Reach out by sms or call and let the excitement begin.
🌟 Unparalleled Pleasure Awaits You 🌟 Are you seeking an unforgettable experience with a stunning Australian woman? Look no further than Natalie! She is here to fulfill your desires and provide you with an exceptional time that will leave you craving for more. When you choose Natalie, you can expect nothing but the best.
Call or SMS 0413104004
Read More
Hi Natalie, I just want to say that your services are absolutely great. You are one of the best 2 girls I have ever met... thank you for your great service. Will see you sometime soon again
Ash 
From Perth

What a nice gal great to meet you

Thanks for earlier! I had a good time 😊

Had a great time with you , thanks for it

Lovely to meet you, thanks for the good time - Vince

Was nice to meet you x

Thanks so much Natalie 😊

Thnx 👌😘
| | |
| --- | --- |
| Starting Price | $150 |
| Hourly Rate | $350 |
| GFE 20 Min | $220 |
| GFE 30 Min | $300 |
| GFE 1 Hr | $500 |
| GFE 1.5 Hrs | $650 |
| GFE 2 Hrs | $850 |
| Standard 20 Min | $150 |
| Standard 30 Min | $200 |
| Standard 1 Hr | $350 |
| Standard 1.5 Hrs | $550 |
| Standard 2 Hrs | $600 |
| Movie Night + Full Service 2 Hrs | $700 |
| Movie Night + Full Service 4 Hrs | $1300 |
| Mistress Moore 30 Min | $200 |
| Mistress Moore 1 Hr | $400 |
| Toy Show Squirting 30 Min | $300 |
| Toy Show Squirting 1 Hr | $500 |
| GFE & Toy Show Squirting 1 Hr | $600 |
| GFE & Toy Show Squirting 1.5 Hrs | $750 |
| | |
| --- | --- |
| Twitter | @NatalieMoo68994 |
| Instagram | @nmxnataliemoore |
| Website | nataliex.com.au/ |
Due to state legislation I am unable to provide clickable links to my social network or website. You can contact me for further information.
Please let the advertiser know you found them on
NAUGHTYADS
Sexy lingerie
Sexy shower for 2
Escort
Full Service
Couples
GFE
Sex toys
Social escort
Toys
Role play
Strip tease
Photography
Relief
Travel Companion
Due to state legislation I am unable to provide complete details of my services. You can contact me for further information.
Only punters can view this section. If you have a question for the advertiser, please contact them directly.
Darrin
She is great, attractive, great body and easy to talk to
THE BUSINESS OF SEX WORK: CLIENT VALUE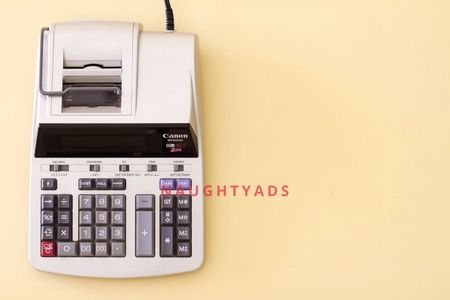 The Business of Sex Work
📈 Setting Income Goals - Step 1: Understanding Your Client's Value 📊
Join me on a journey to unlock the secrets of financial success and business growth as an ESCORT. In my role as a marketing and lead generation expert, as well as a website developer, I'm thrilled to share my insights and expertise with you. Through my upcoming series "The Business of Sex Work" articles, we'll delve into critical topics such as income goals, financial and marketing budget planning, optimizing your booking and advertising processes, setting competitive rates, boosting profitability, and crafting a smart industry-specific marketing strategy.
I understand the unique challenges and opportunities that come with running a business, and I'm here to help you navigate them. Together, let's uncover the strategies and tactics that will propel your business to new heights.
This article is step 1 for setting income goals and will help you discover practical methods to:
Gauge client value and manage variability among booking rates.
Seamlessly integrate client value into your daily workflow and workload management.
Rethink worthiness by analysing factors like booking frequency and referral potential.
Don't miss the free Income Goal Calculator, a valuable tool to achieve work-life balance and financial success in your profession.
Elevate your business by unlocking the power of understanding client worth! 💪🔧
Read the full article here
https://www.nataliex.com.au/income-goals-clients-value/
Whether you're just starting out or aiming to take your existing business to the next level, I hope these articles provide you with the knowledge and tools you need to succeed. Stay tuned for a wealth of insights that will empower you to make informed decisions, maximize profits, and build a thriving trade business. I
absolutely love hearing from other and value your feedback so head to my Natalie Moore Brisbane Escort contact page.
Let's embark on this journey to success together! 💼💰🚀